National Cartoonists Tour: Washington DC, Kuwait, Iraq
October 13 & 14, 2010 (continued)
The next place we went was by far the most eerie - The Baath Party Headquarters. The first place hit at the beginning of the war in 2003.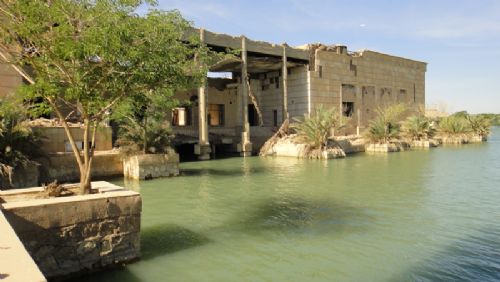 Saddam built this palace entirely over water. According to his beliefs, Allah couldn't see sins commited upon the water. That gave him a free pass to commit whatever atrocities he wanted to in this building - And he took advantage of it.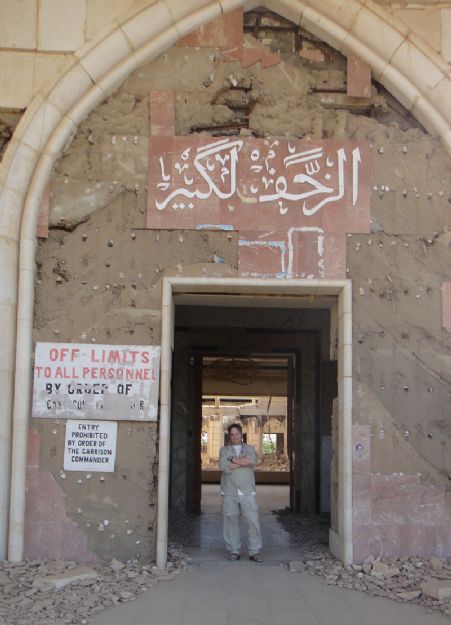 The main entrance - At least it is now.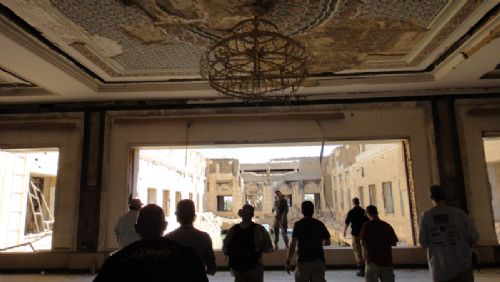 Even after all these years after the invasion, the Baath Party Headquarters remains standing, its interior was destroyed by several precision guided bombs which punctured the roof and exploded inside. The collapsed walls and ceilings are in drastic contrast to the once magnifecent chandeliers
and marble columns which remain standing inside the largely intact structure.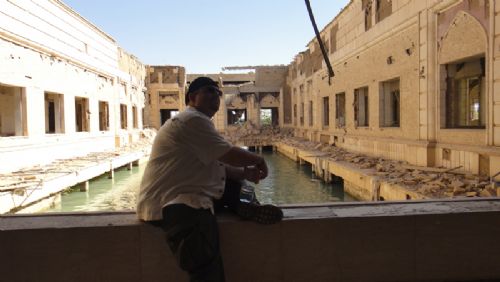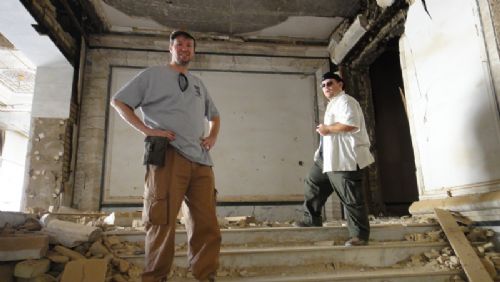 These are the stairs that lead up to the auditorium where the first missle hit. The entrance is to the right of Mason.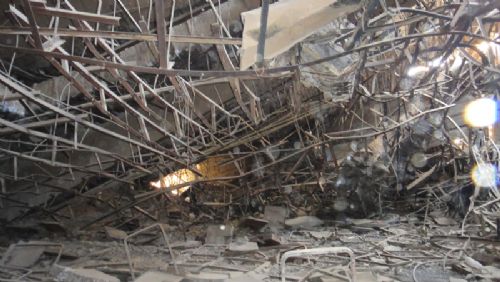 This is where the first Tomahawk missile hit at the very beginning of the war in 2003. It killed over two hundred Iraqi Baath party members who were waiting to watch the movie Pretty Woman. No kidding.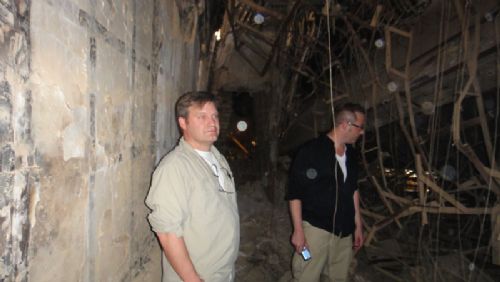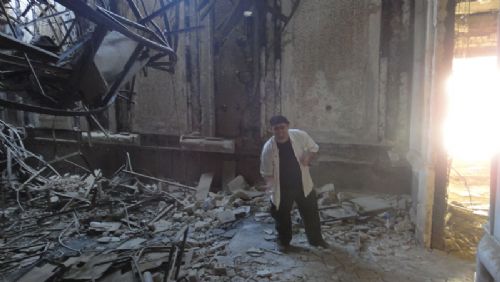 It was a strange and creepy place to say the least.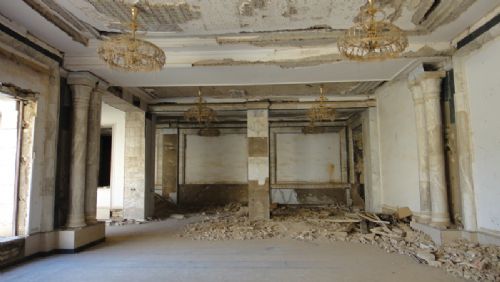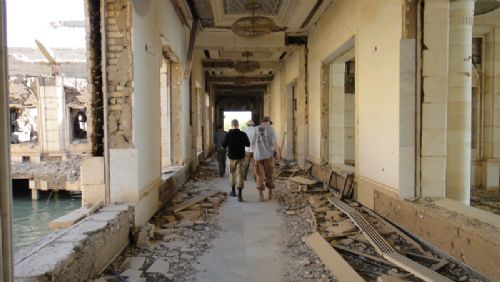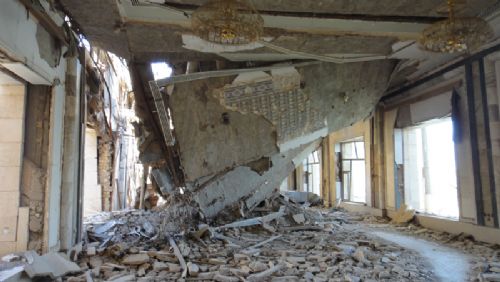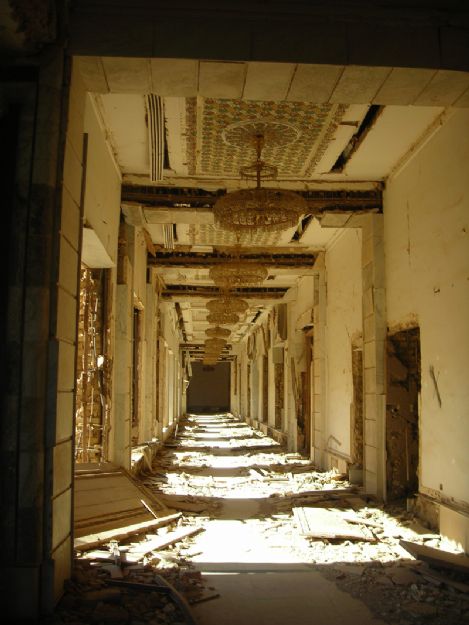 (photo by Dave Coverly)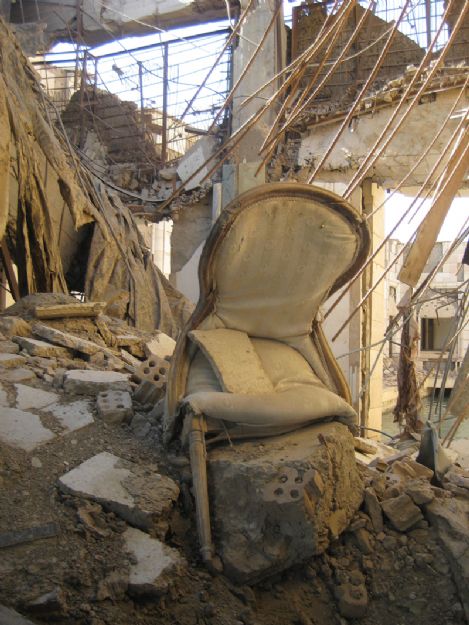 (photo by Rob Harrell)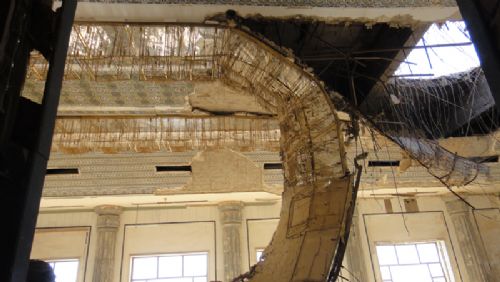 This was the world's longest chandelier. You can see where the missle came through in the upper right.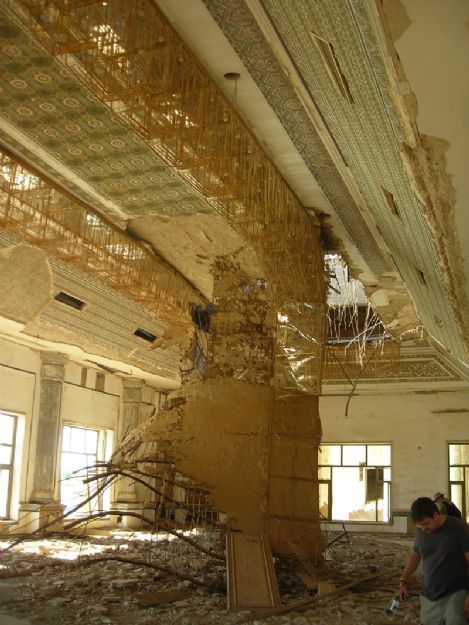 (photo by Dave Coverly)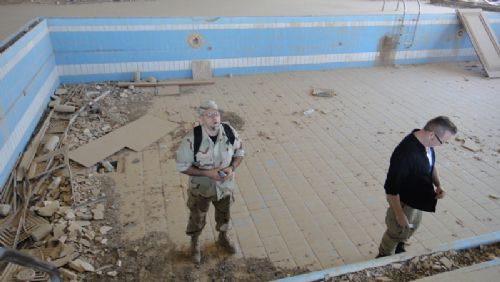 The swimming pool wasn't used to hold water. It was used to commit some of the atrocities I mentioned earlier - due to "easy clean up".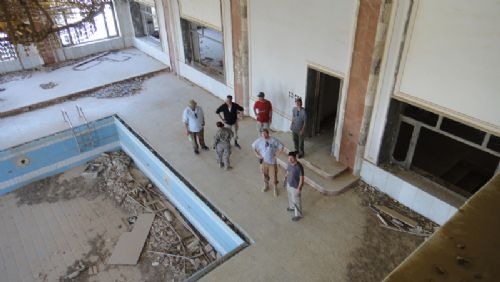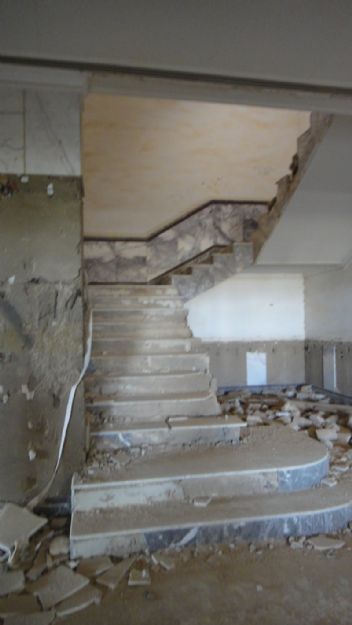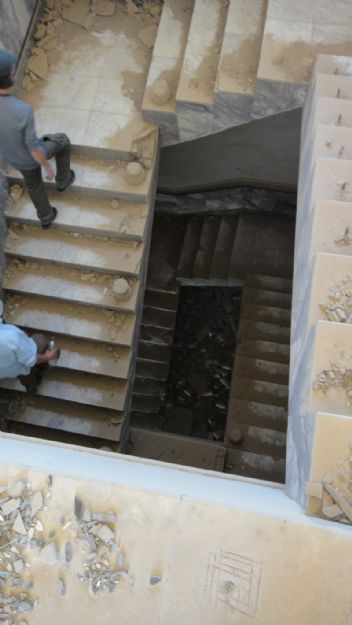 View from the roof.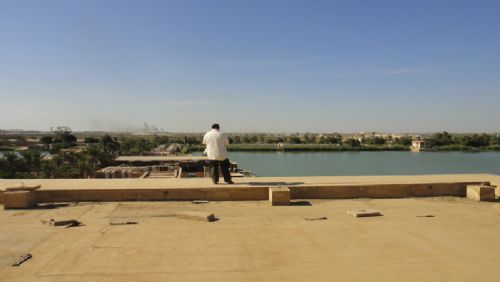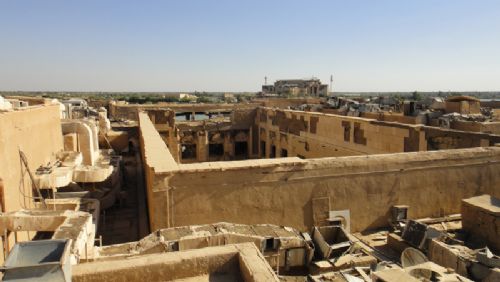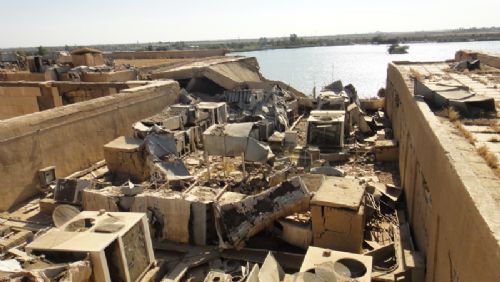 The missles obviously did their job.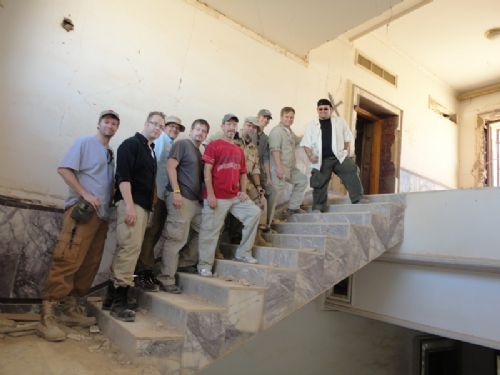 I think we all left this building feeling a bit somber. If anyplace is going to be haunted, it would be this place.
This is the main entrance of the Al Faw palace. As I mentioned on a previous page the palace contains over 62 rooms and 29 bathrooms. Many of the rooms have now been converted to serve as offices, and since 2004 the Palace has been used as the headquarters for the Multi-National Force, along with the Joint Operations Center.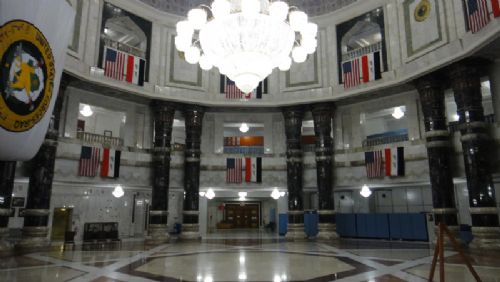 The main lobby. It kind of reminded me of my house, but my chandelier is bigger.
One of the many, many hallways.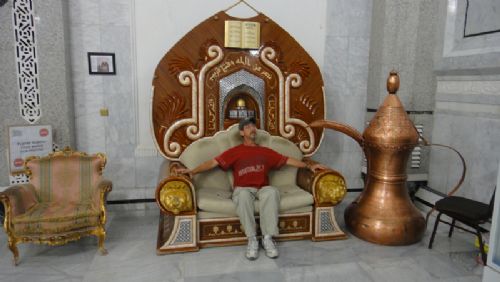 Dave M. Takes a moment to reflect while on Saddam's throne. I'm guessing this would have been a beheading offense back in the day.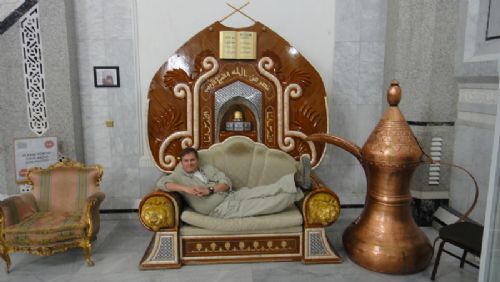 This probably would have been a beheading as well as a harsh spanking offense.
A stairway - but then you probably already figured that out.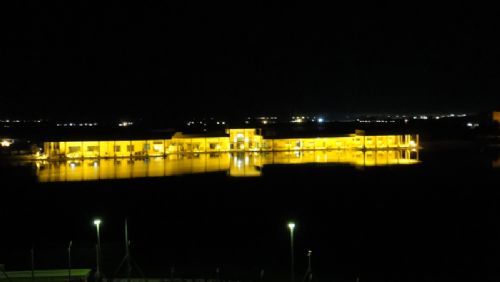 From the roof of the Al Faw Palace -This is a view of the Hunting Palace where we were staying.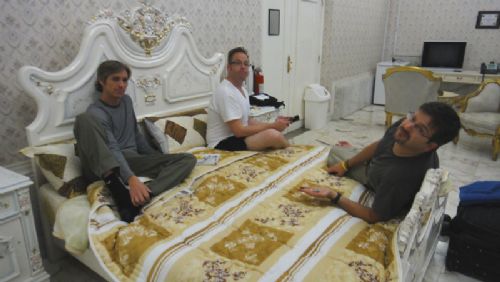 After a long and eventful day, we were all more than ready to get some rest. Believe it or not, this bed fit all 10 of us nicely. We just had to make Rob sleep at the foot of the bed.