---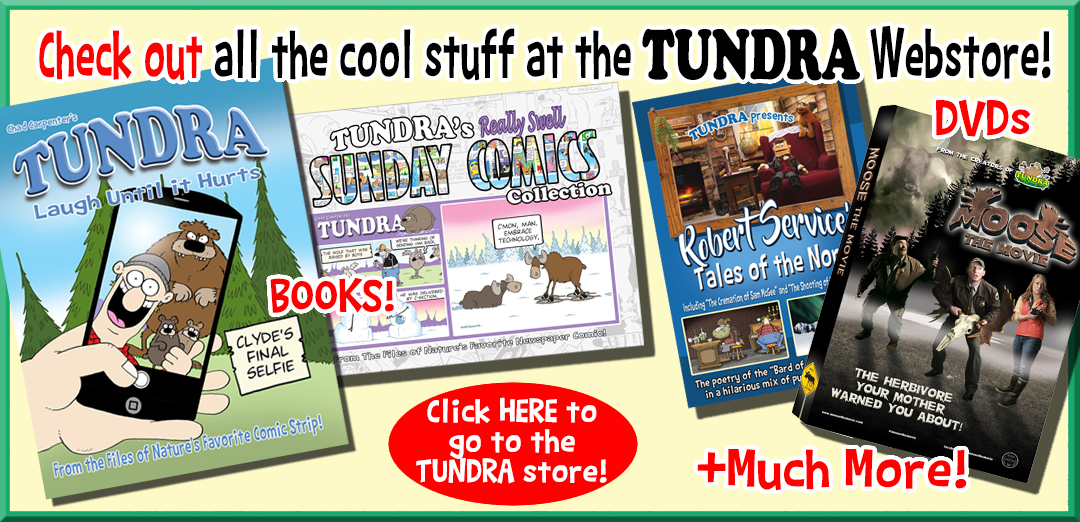 ---
NEW! NEW! NEW! NEW! NEW!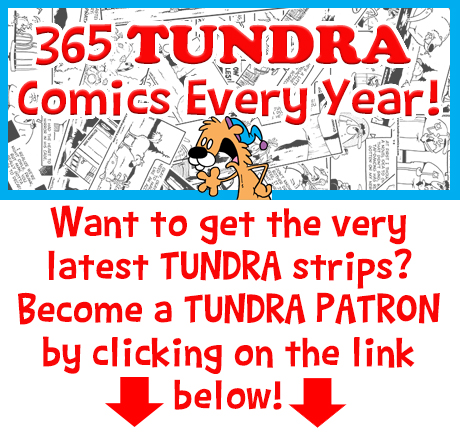 Not only will you receive the special link to the past 7+ years of TUNDRA cartoons,
but you'll also receive all the new strips via email!
Thank you for your support! It's because of readers such as yourself that
Chad is able to continue to create loads of fun silliness for you!
---
SUDSY SLIM RIDES AGAIN comes to KENAI!
Kenai Cinemas - 215 S WILLOW ST. - KENAI, AK
Running for a full week starting Friday, October 18th
Chad will be there personally handing out door prizes for the first two
evening showings on
Friday the
18th

(6:10pm and 9:10pm)
as well as ALL the showings on Saturday the 19th
(12:20pm, 3:10pm, 6:10pm & 9:10pm)
(The 3:10 showings will actually be a special presentation of Chad's first film, "MOOSE The Movie)
He'll also have his BRAND NEW Tundra book for sale as well as his 2020 Tundra calendars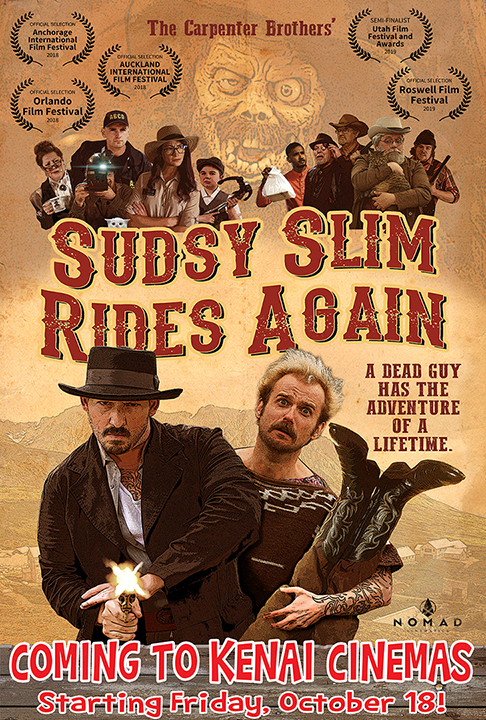 TO VIEW THE TRAILER CLICK HERE!
SUDSY SLIM RIDES AGAIN is out on DVD and BLU-RAY!
Available at the TUNDRA COMIC STORE!
---