National Cartoonists Tour: Washington DC, Kuwait, Iraq
October 11, 2010

Tom & Jeff getting their respective barf-bags ready for the upcoming flight to our first stop in Iraq - Camp Adder in Southern Iraq.
Mason, always ahead of the curve, puts his to good use before we even leave the runway.
Sure, THEY get the comfy seats.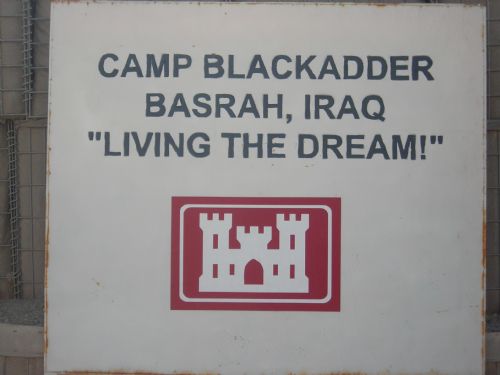 Every building is surrounded by these monolithic cement slabs called "T-walls". Something tells me it's not just to keep the birds from bouncing off the windows
.
Ed dragging his bag to his CHU - which is a military acronym -  for Containerized Housing Units. Obviously it was the bellhop's day off.
The View from our condos.
This has nothing to do with our trip. I'm just a really big Ben Kingsley fan.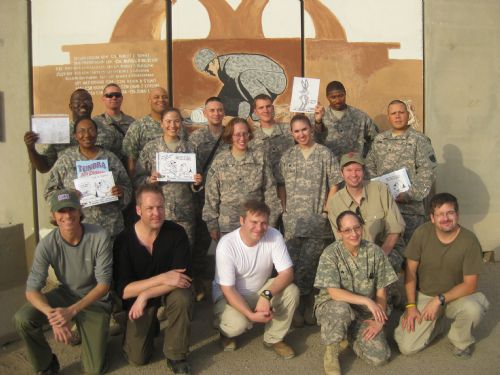 Some of the wonderful folks we drew pictures for. Notice I'm the only one wearing white - That way if there was an ambush, I'd stick out like a snowball in a sand dune thus selflessly drawing all the fire. Needless to say, before the next trip I'll be investing in some olive-drab fashions.
One of the cool places they took us was to get a gander at a few apache helicopters.
They foolishly let us crawl all over them. Here's Ray trying to hot-wire it.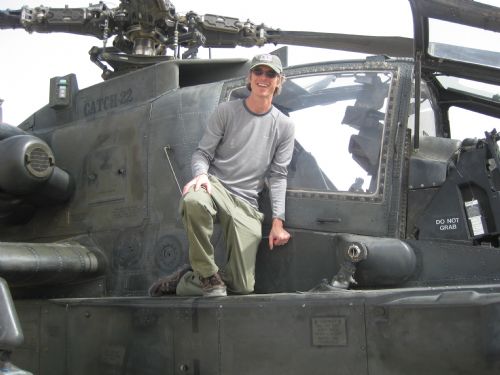 Dave C. has one just like it at home - Just a different color.
They even let us draw on the bombs!
This will probably ruin any chance I ever had of being elected mayor of my hometown.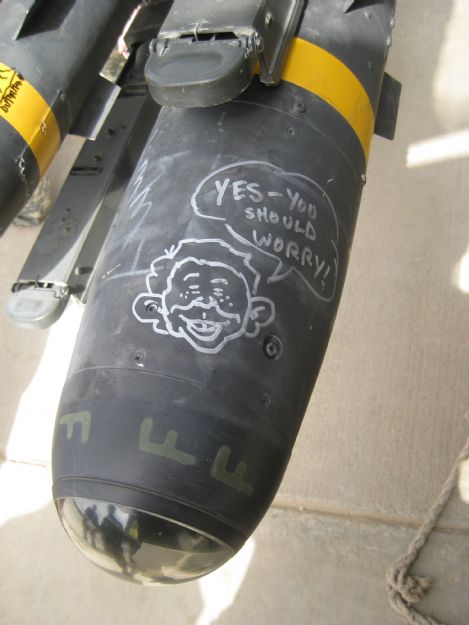 Our next stop was to see another impressive piece of technology.
Sadly, they wouldn't let us crawl or write on their precious little Predator drone.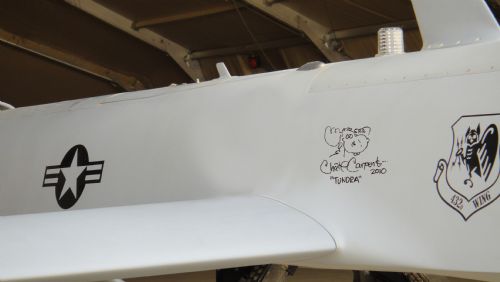 Think they'll notice?