National Cartoonists Tour: Washington DC, Kuwait, Iraq
October 14 & 15, 2010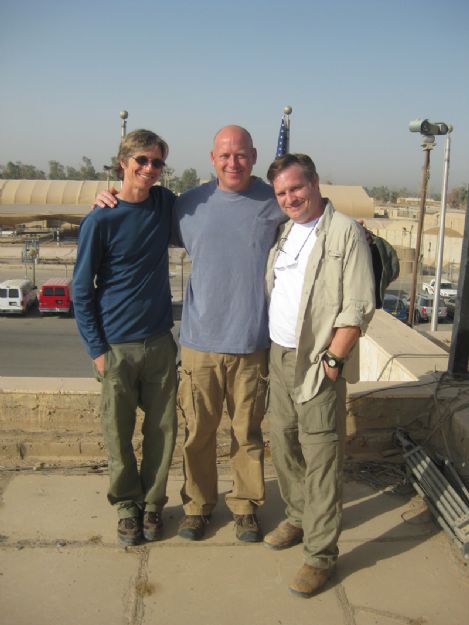 The morning of the 14th we headed out to one of the military airports in Baghdad to await another C-130 ride to our next stop - BALAD. Here's Dave C., Jeff and myself standing on the roof - That way we make better targets.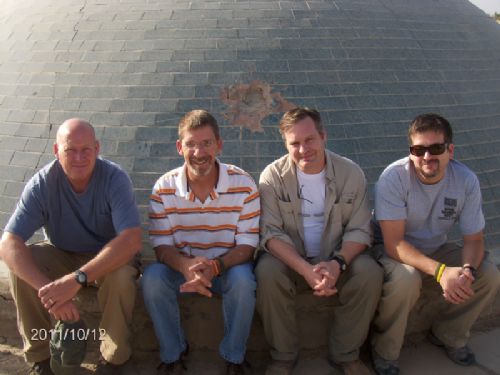 Jeff, Dave M., me and Rob sitting on the same roof. That chunk taken out behind us is where a mortar hit - but not while we were sitting there.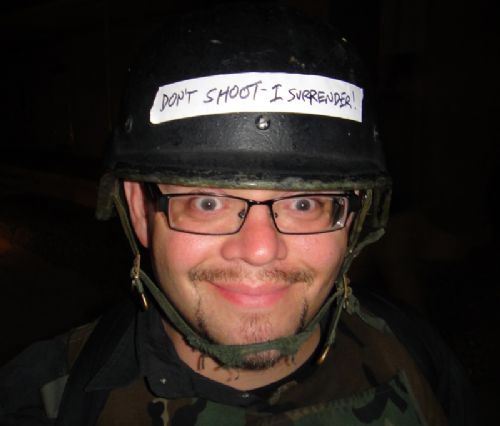 Mason was ready to go into battle.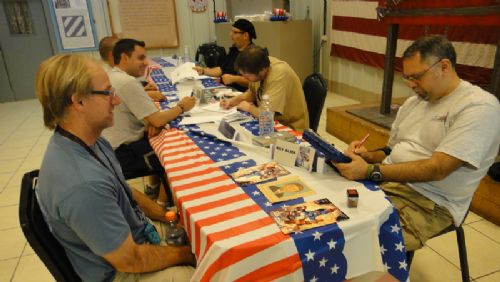 Once we arrived in Balad, we were split into two groups and sent out to do some more drawing for the troops.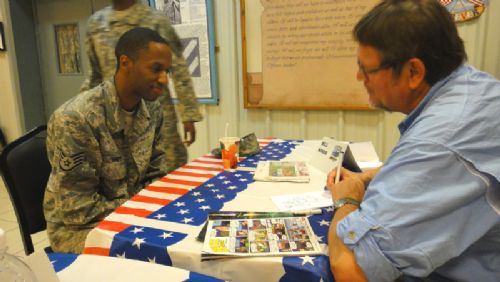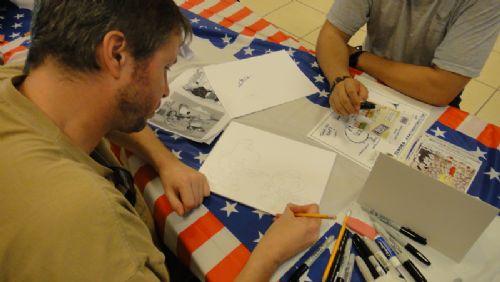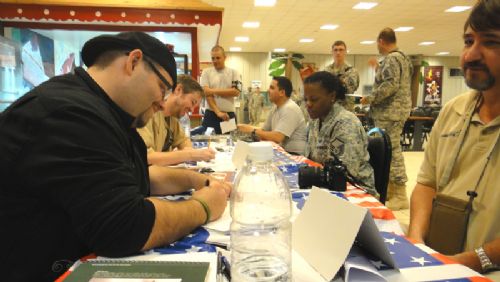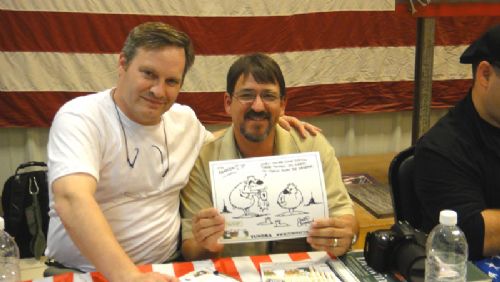 This guy really isn't as short as he looks - And I'm not really that fat.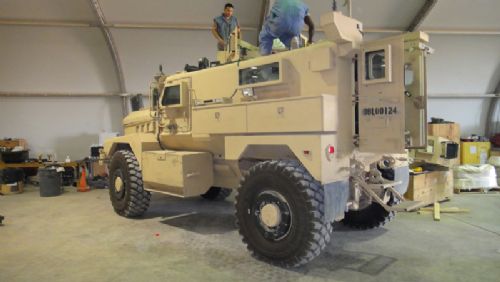 When we finished one of our drawing stints we were taken to a shop where they work on the armored transport vehicles. This isn't your dad's SUV.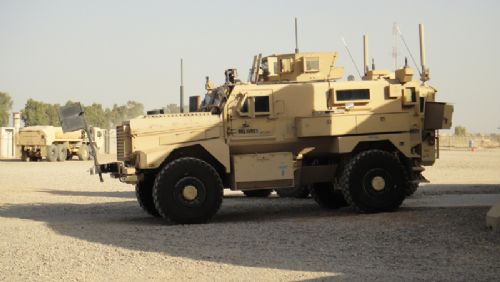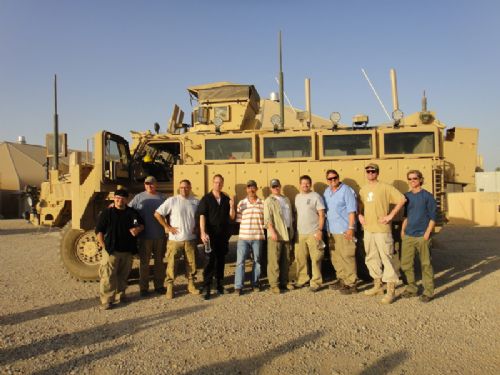 This one was kind of the mini-van of the armored transport vehicle world - Large enough for an entire soccer
team or 10 cartoonists.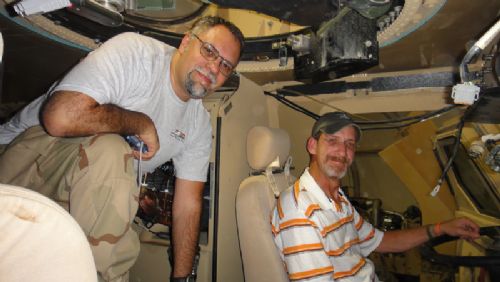 Ray & Dave M. took us all for a test drive...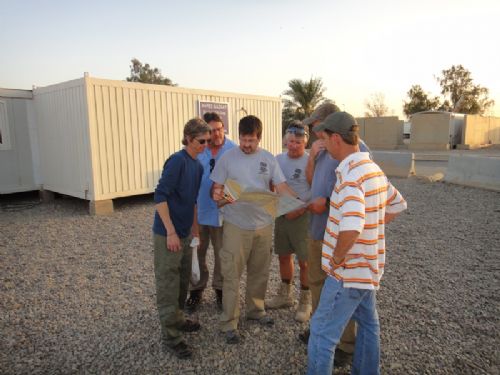 ...and got us lost.
Eventually we had to head back to our barracks. Dave M. was really upset when they took his armored SUV away.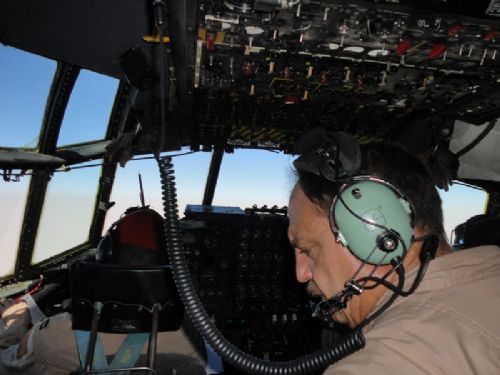 The next morning we were once again on a C-130 headed back to Kuwait and eventually all the way back home.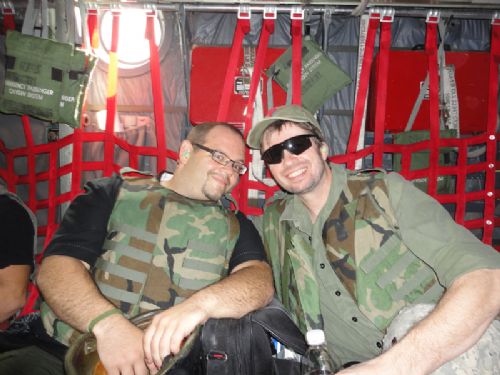 It had been a great trip packed full of adventure and meeting great people. It certainly gave me a whole new understanding of what our troops are dealing with so far away from home. It was humbling to say the least.
I think it's safe to say we were all pretty wiped out at this point. It had been a great few days with lots of memories and very little down-time.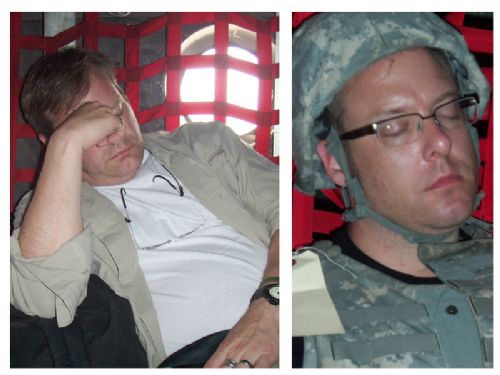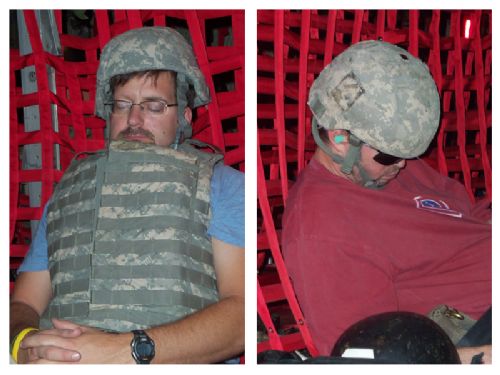 They're like little angels when they're sleeping.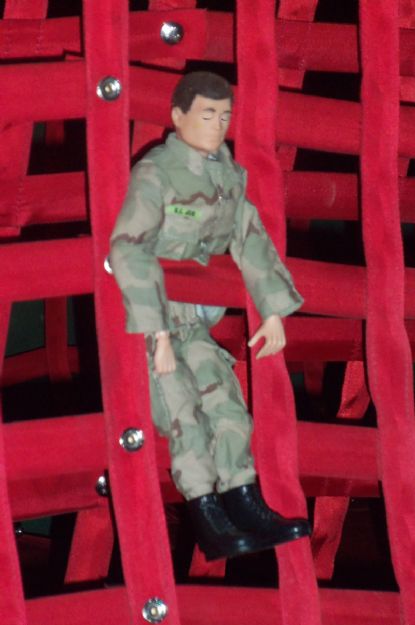 Even little G.I. Joe was all tuckered out.

  I just wanted to say thanks to the USO and all of their wonderful people for making this trip possible. I would also like to thank the troops for doing all that they do. Come home safe.
  Also, thanks to the National Cartoonists Society for giving me the incredible opportunity of going on these trips - They have been truly life-changing.
  And a very special thanks to the incredible gang of cartoonists that I was privileged to travel with - you guys truly are wonderful - I appreciate you letting me use some of your photos in these web pages - I tried to give credit for the ones I was aware of, but I know there's several in here that I lost track of - What I really want to say is You fellas are the best! I love you guys! (but not in that "Thursday" sort of way.)