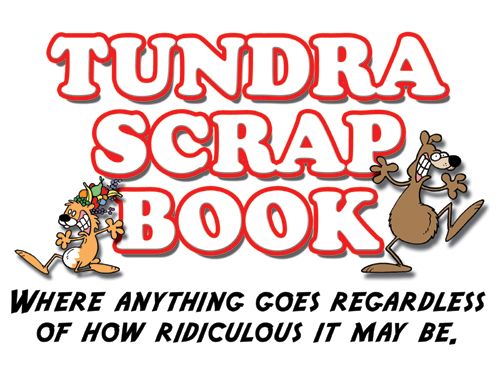 ---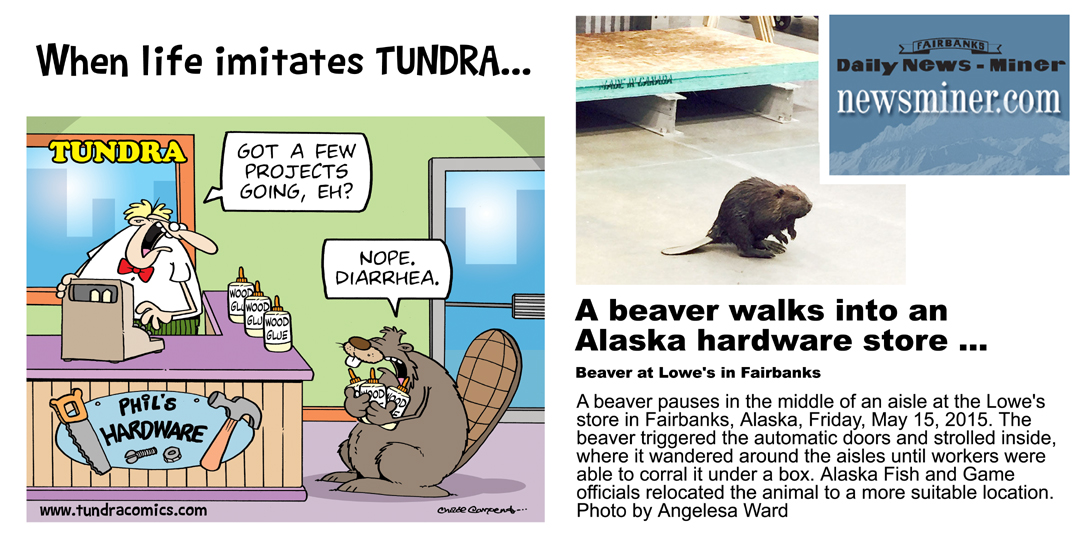 ---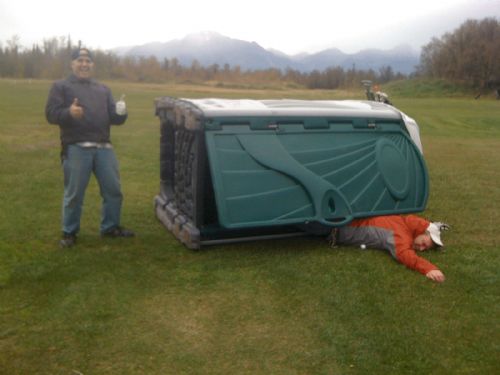 I need better friends.
---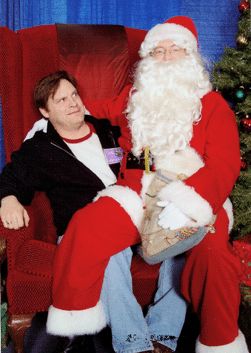 This seems different from when I was a kid...
---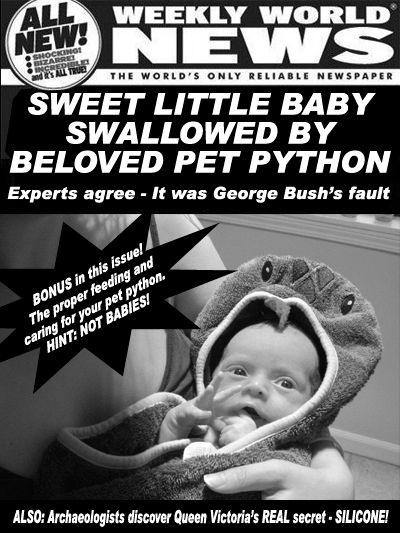 This is my little nephew, Leo - Making headlines already.
---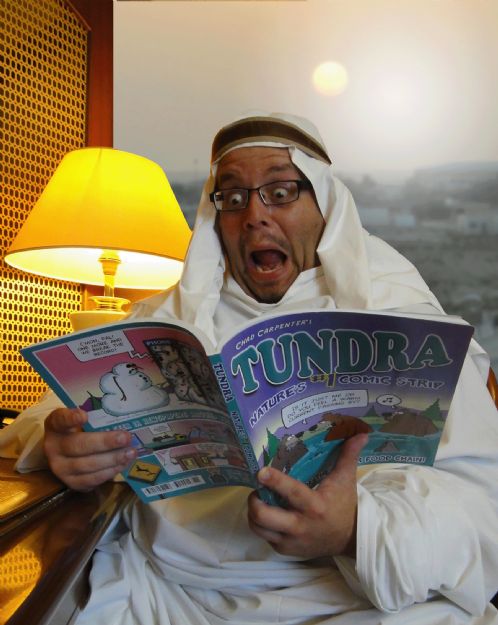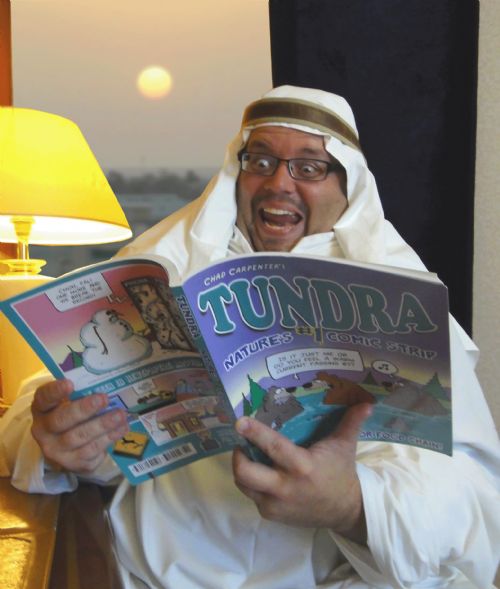 It's official - TUNDRA is an international sensation!
---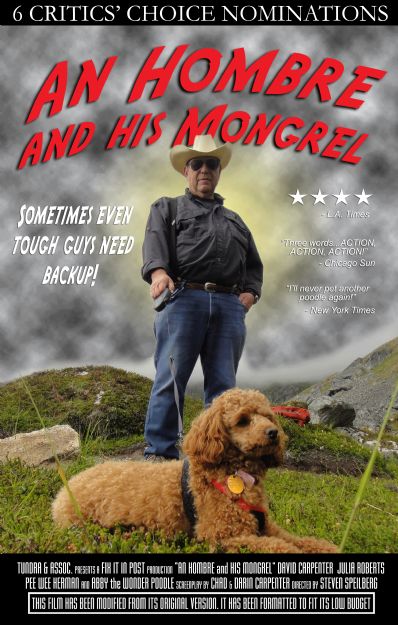 My Dad with his poodle Abby
---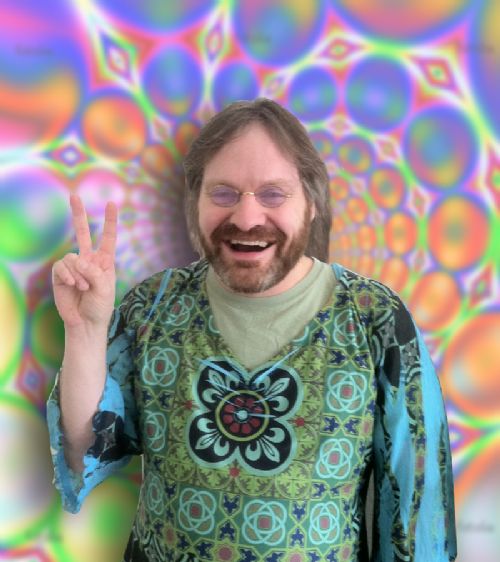 Me back in my college days.
---
Although hiking in the back country can be filled with beauty and grandeur, it can also be filled with danger. It is a good idea to be able to determine when a bear may be in your vicinity. Below are three photos showing how to identify bear scat (feces) during different seasons throughout the year:
FISHING SEASON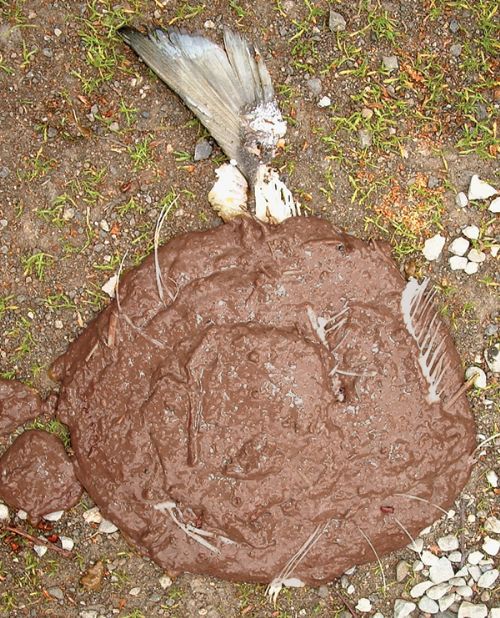 BERRY SEASON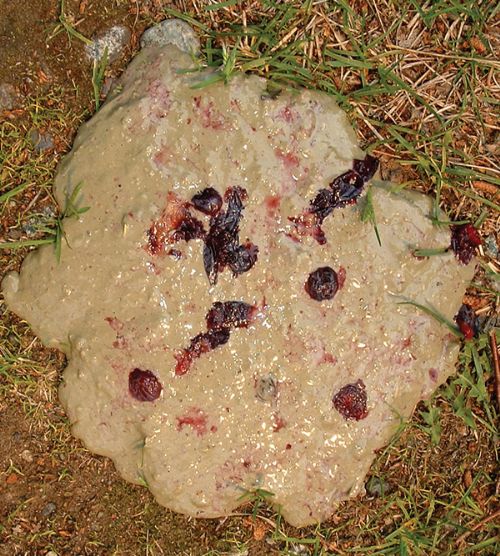 TOURIST SEASON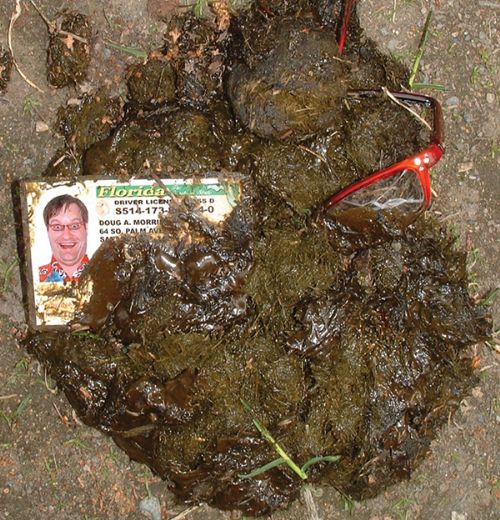 ---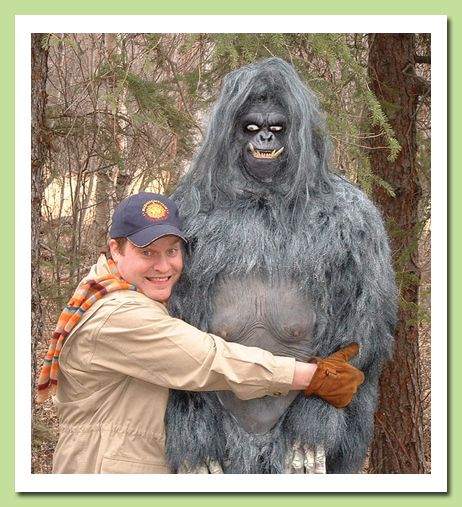 Me seen here with my agent, Bill Kellogg
---
The truth of having three kids under the same roof
---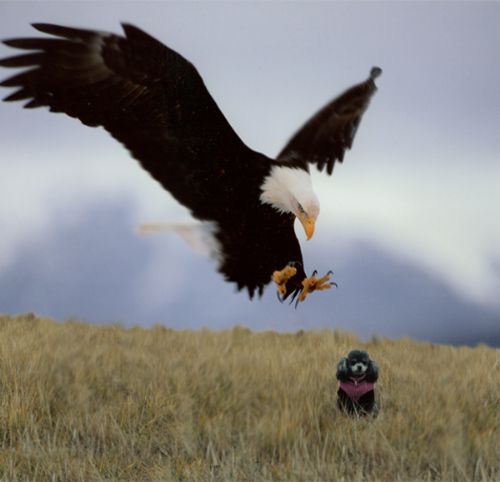 This is my Mom & Dad's dog "Litty".
Don't worry, no eagles were harmed in the
making of this photograph.
---
One of my favorite things to do is feed the squirrels in the winter , butI've been thinking lately that maybe I should cut back on the steroids.
---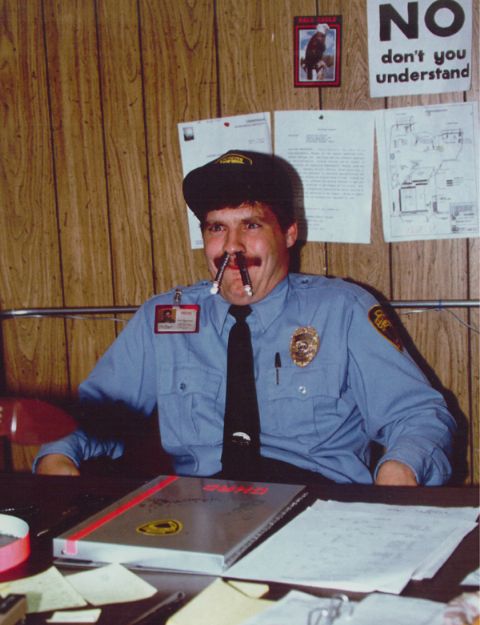 People often ask me what I did for a living before I became a cartoonist.
Who would have guessed I was a security guard at a nuclear reactor facility.The above photo was taken of me at my boss' desk while he was away - My boss liked Tootsie Rolls - I didn't like my boss - thus the nose decor.
Shortly after I quit my job (and long after he had eaten his Tootsie Rolls) hereceived this photo in a Christmas card
.
Ho Ho Ho.
---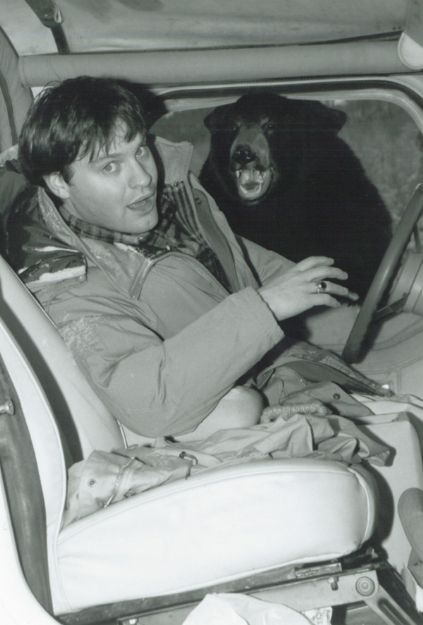 While driving through Denali Park (trying to come up with cartoon ideas)I was approached by a rather aggressive hitchhiker. My brother Darin happenedto be with me and he was thoughtful enough to take a quick photo as a memento.I'm amazed he was able to get it in focus while screaming like a 12-year-old girl.I guess that's the mark of a true professional.
---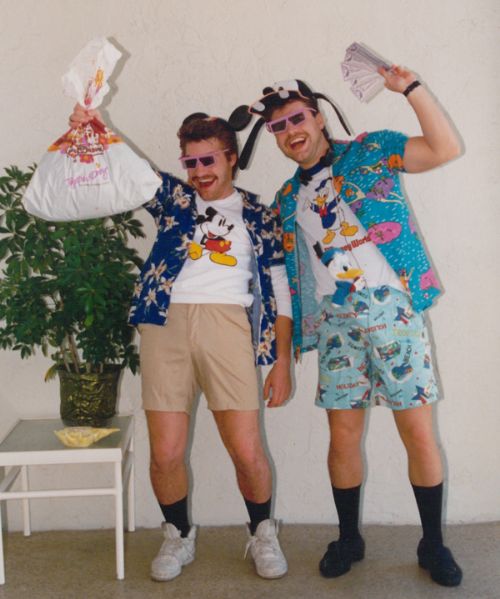 Me and my brother Darin (Official Tundra photographer) after one
of our more over-the-top wild & crazy vacations. I almost didn't putthis photo on the website because of how embarrassing it is - I meanreally, who wears black shoes

and

black socks?! Geeesh!
---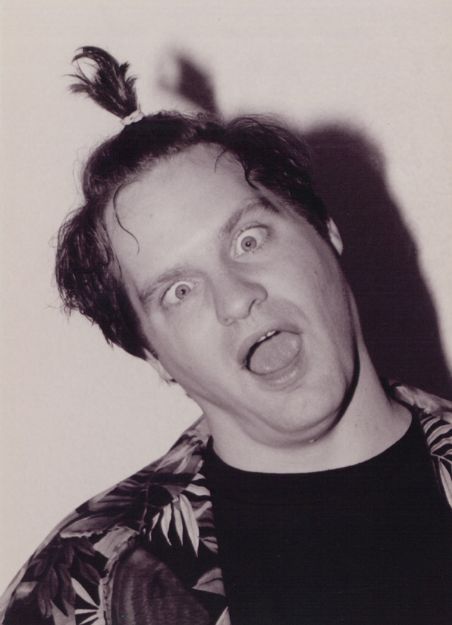 Taken for an audition of an "I Can't Believe It's Not Butter" commercial.
---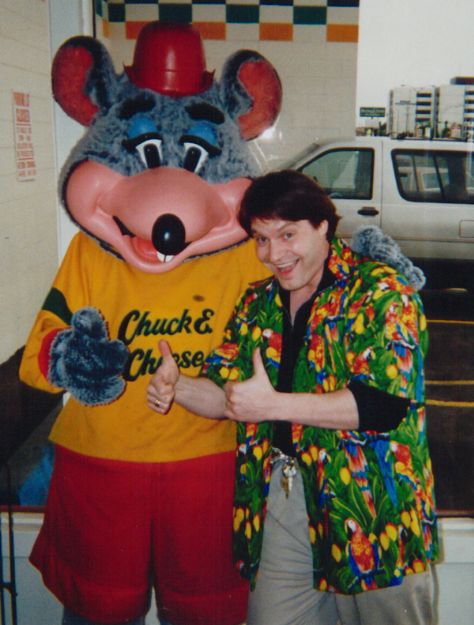 Normally I don't like to be one of those people whoname-drops, but hey! It's

Chuck E. freakin' Cheese

!
---
One of my favorite Tundra spin-offs was when I used to do magicshows with one of my characters (Andy the Lemming). We would tourschools and libraries all over the state entertaining children of all ages -That is, until the unfortunate "Flaming Rubber Chicken of Death" trick.You'd think our school system would teach the kids to"Stop, Drop & Roll", but NOOOOOO.
---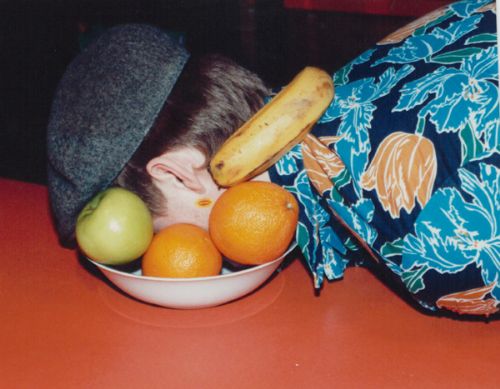 One of my brother Darin's early photos - simply titled: "Still life".
---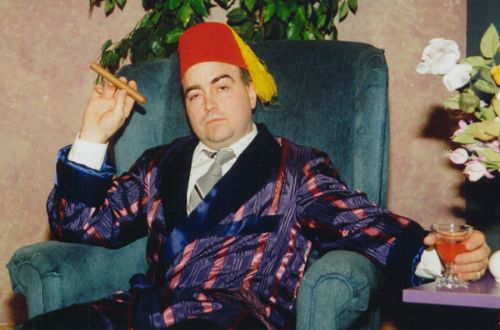 This is my buddy Mark. He has been an important part of the creativeprocess in all things Tundra - not to mention a snappy dresser. I lovethis photo because you can't tell the walls are padded.
---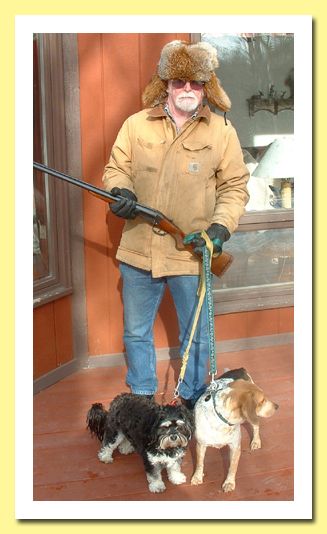 My fun-loving neighbor Frank "Francis" Bodfish.
Don't let the 12-guage, killer poodles, filthy Carhart
jacket and crusty, old-man looks fool you... he's mean.
---
I'm always trying to put a positive spin on eventhe most negative things in life. Believe it or not, this image appeared on the "NEWSWEEK" website - Honest.
---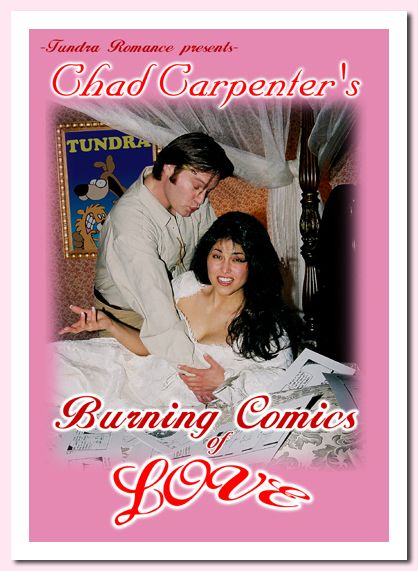 My very first (and very last) romance novel.
surprisingly, not a big seller. Who knew?
---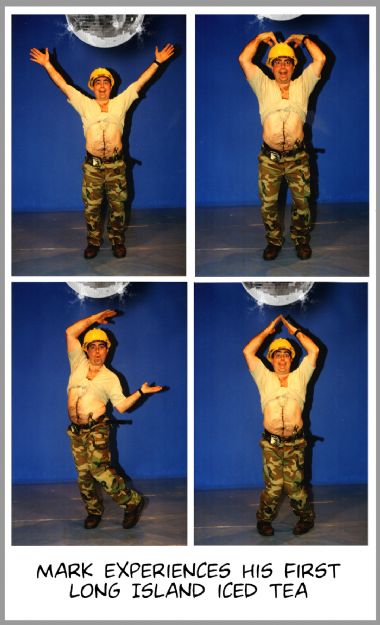 ---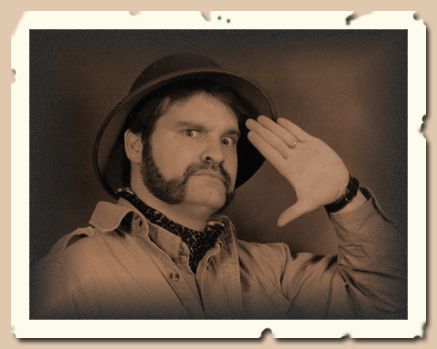 Before turning to cartooning , one of my many careers
was as a dung merchant in the Sudan.
---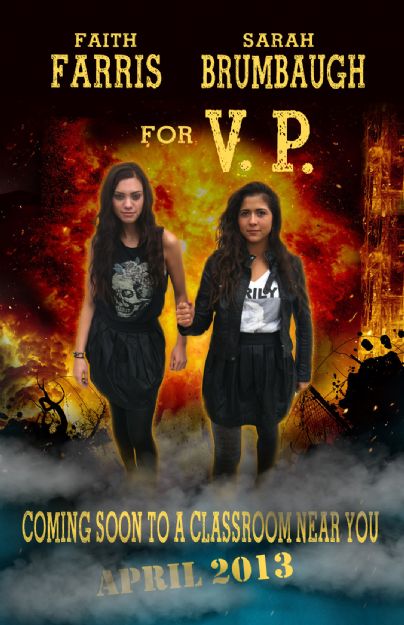 My daughter Sarah and her friend's poster for class V.P.
---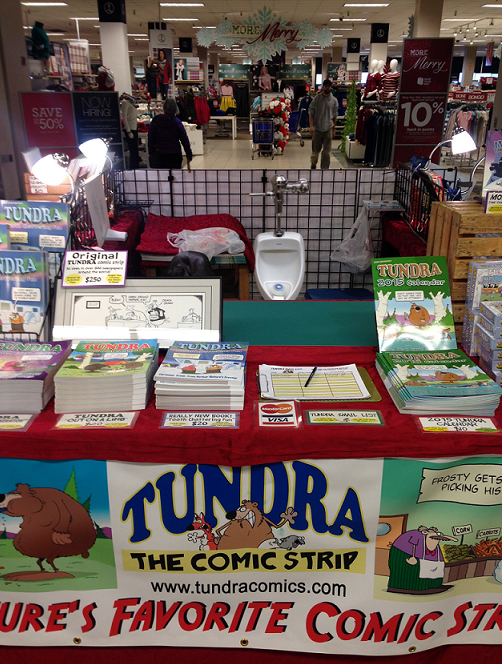 The best Tundra booth accessory ever!
---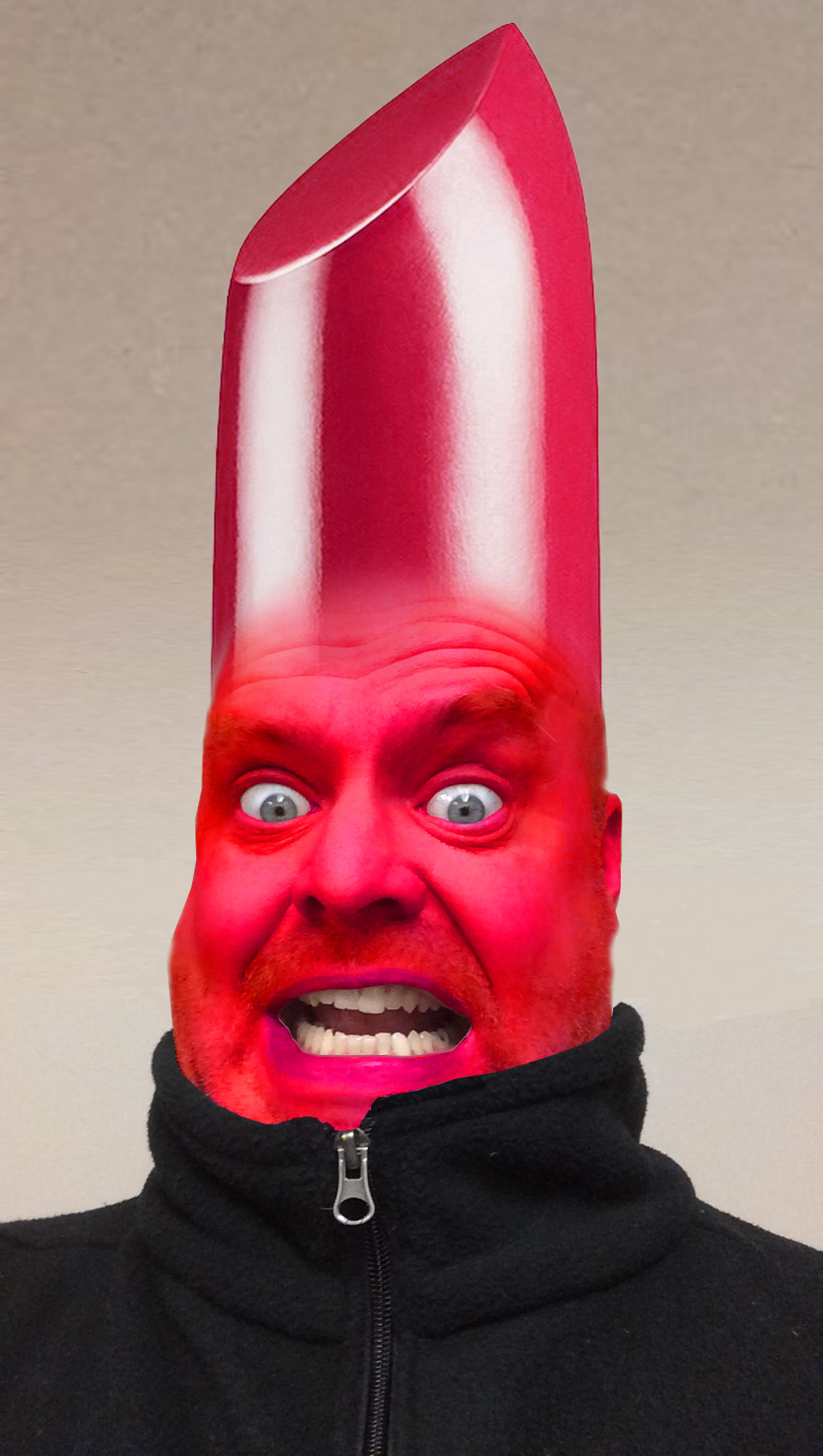 My Big Brother, Darin, disguised as a tube of lipstick. Don't ask.

---
My buddy Dan Blair helping us film part of "MOOSE!"
---
More stuff is added from time-to-time so check
back whenever you want to feel better about your own life.