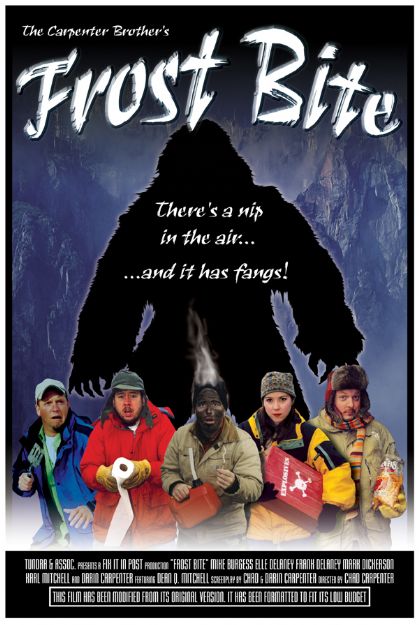 Not too long ago, Chad decided to try something a little different from his usual
comic strip sorta thing - a movie. Armed with little more than a group of friends,
some low-end equipment and a budget consisting of $76 and a bag of stale
Cheetos, Chad and his big brother Darin set off on creating a film that put the
"low" in low-budget films. Below you will find some of the photos and other
paraphernalia from "
FROST BITE
"! To actually 
watch
 the movie, click 
HERE!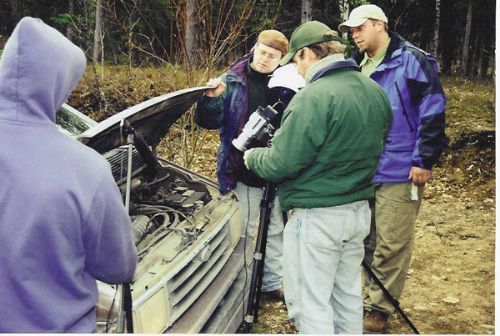 Preparing to shoot a scene. You'd think it was a Union job by the way it
looks as if it takes four guys to push a little button on a camera.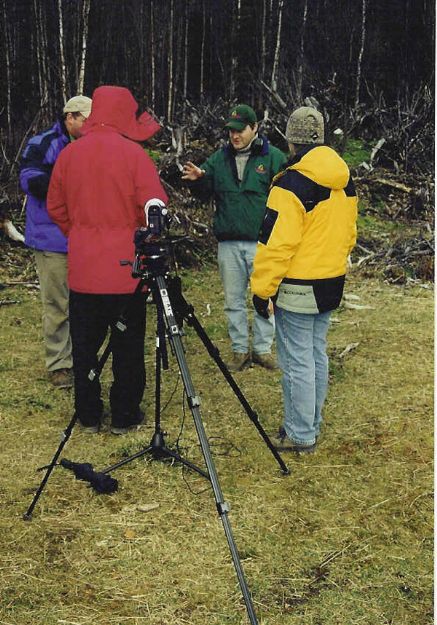 Chad instructing three of his actors that they are facing the wrongway and that the camera is actually behind them.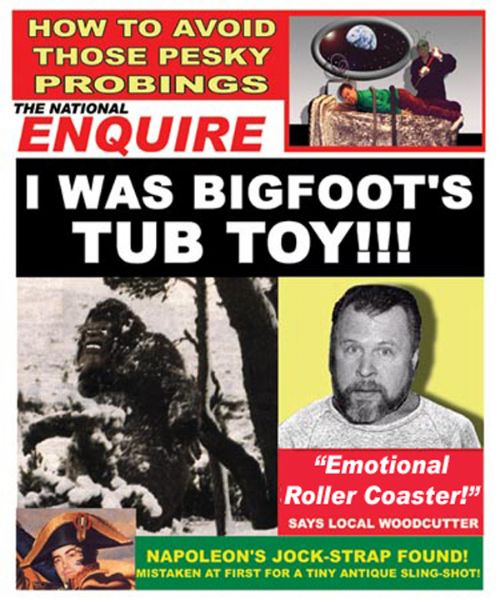 A prop magazine seen in the outhouse during a couple of the more tense scenes.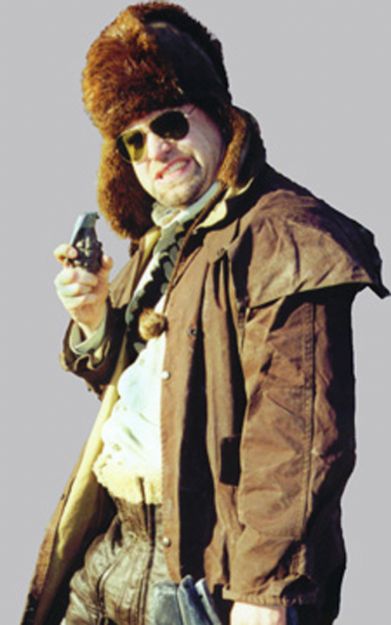 Big brother & Co-writer Darin as the character of "Grudge Hunter".This is how he actually dresses every day... except for the sunglasses.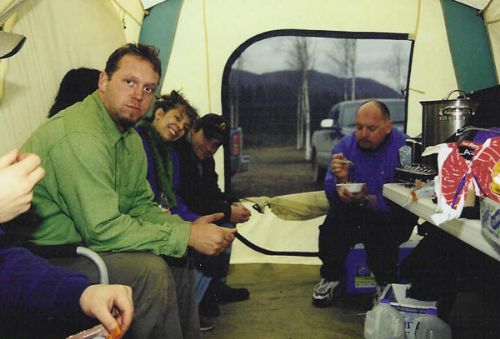 Our actors didn't have trailers, they had tents... actually just one tent.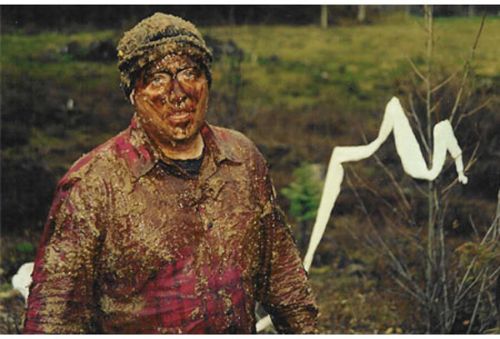 No caption could possibly explain this photo - You gotta just see the movie. 
Peek-a-boo! 
Probably the best part of FROST BITE is some of the scenery. Get rid ofeverything else and the film might be somewhat respectable. 
This is Mike Burgess as the character "Steve". He's the token sex-symbolof the film.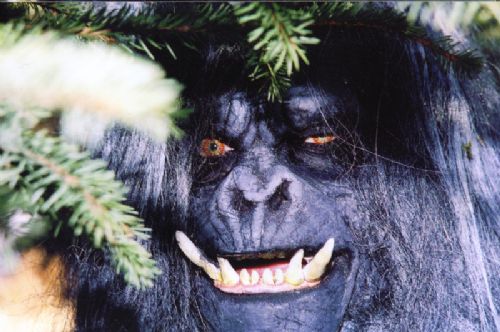 Bad monkey! Bad, bad monkey!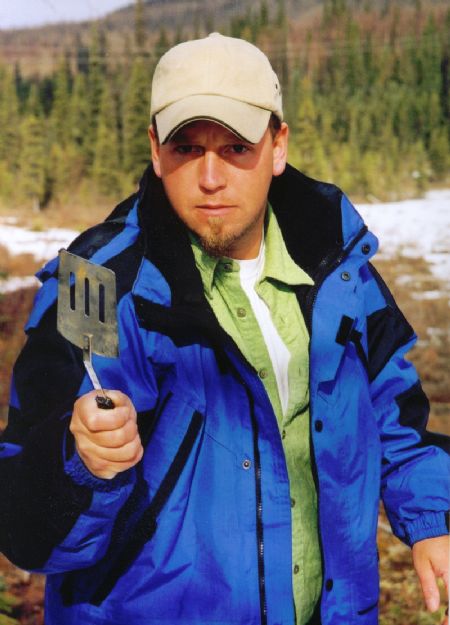 One of our heroes with his formidable monster-whooping weapon.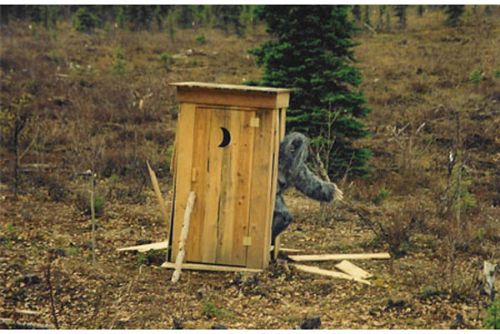 How can you go wrong with a film that has both a big hairy monster and
an outhouse?! Destined to be a classic!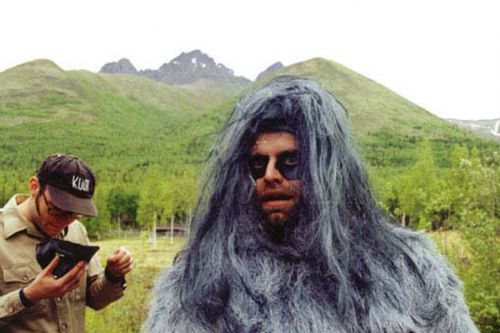 Even a low-budget movie like ours attracts the occasional groupie. A little
heavy on the eye makeup and maybe in need of some electrolysis, but
all in all, a nice young lady.The guy in the background throwing up in someone's hat  is mylittle brother Tyson.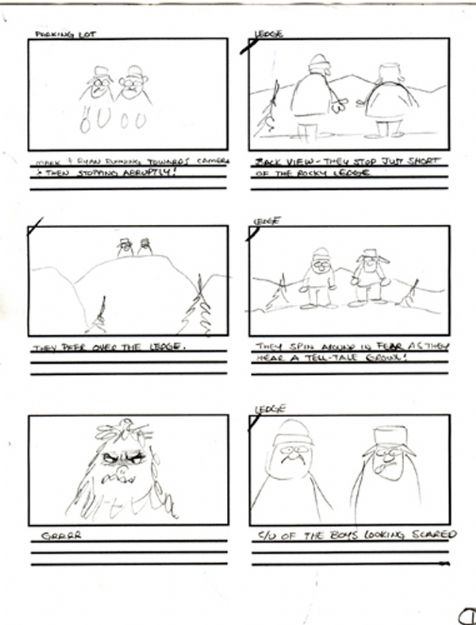 A sample of one of the storyboards of the film. You'd think a guy who drawscartoons for a living could knock out something better than this garbage.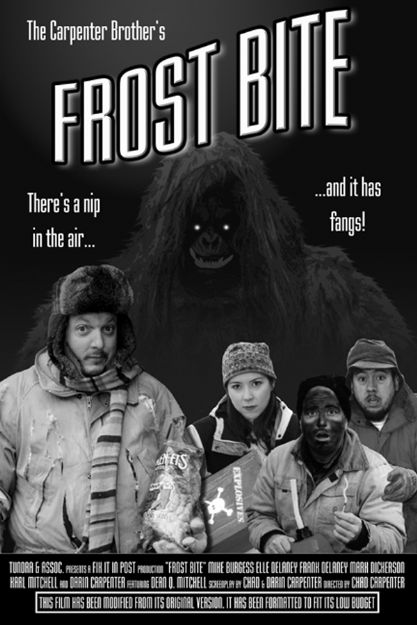 Another version of the FROST BITE poster.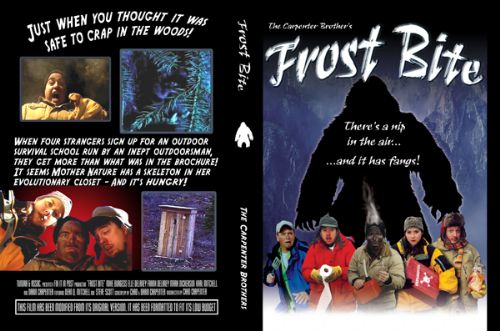 The DVD cover. I plan to eventually make the DVDs of FROST BITE available
in the TUNDRA store section of this website for anyone silly enough to want one.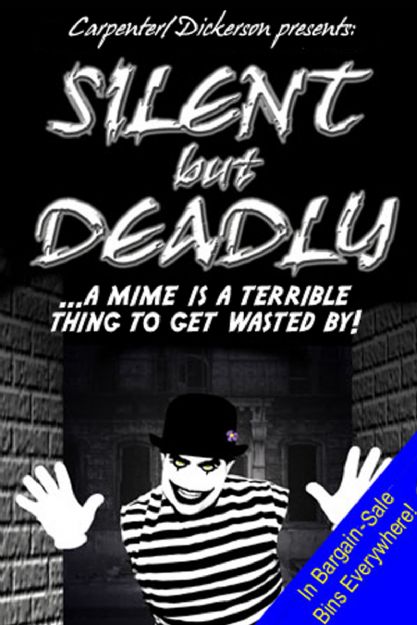 The next movie project? The script is already written - Now if onlySpielberg would return my calls. If you've got some time to kill and you would like to read the script (all 102 pages) Grab acup of coffee and click on the following links: Each link may take a minute or two to load... 
SILENT Part I
SILENT Part II
SILENT Part III