FEBRUARY 16 & 17, 2013
The Third Annual
Success in the World of Comics Seminar!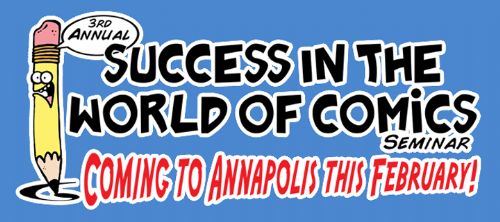 FEBRUARY 16 & 17, 2013
Due to the overwhelming success of our last seminar, and by popular request, we're doing it again!
---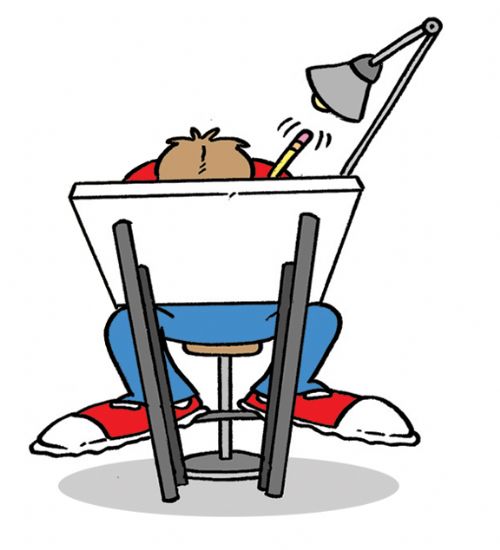 Have you ever wanted to know how to succeed in the world of newspaper and/or web comics? Then this is the seminar for you! Chad Carpenter and Bill Kellogg, the duo that has become the most successful self-syndicated team in the history of newspaper comics, is letting you in on all their little secrets!
But, this won't be just a self-syndication seminar - we will, of course, be covering self-syndication in detail including how we added 500+ papers in 5 1/2 years and how other cartoonists managed to do it as well - but we will also include information on how to get your strip picked up by a syndicate and how to make money off of your comics in general, whether it's through syndication, self-syndication, internet, licensing, merchandise sales, etc. The seminar is open to anyone who is interested in making a living from cartooning.
As most struggling cartoonists know, getting picked up by a syndicate can be quite a challenge, but if you're able to self-syndicate in 40 or 50 papers, the syndicates will definitely show interest. At that point it's up to you to decide if you want to continue the self-syndication path or possibly sign on with one of the professional syndicates.
At the risk of sounding braggy, I want to list a few of the successes we have had since we started self-syndicating Tundra in the Spring of 2006.
1. We have added 500+ new newspapers including the Los Angeles Times, the Vancouver Sun, the Seattle Times, the Minneapolis Star-Tribune, the San Francisco Chronicle, the Denver Post, the St. Petersburg Times, the Sacramento Bee, the Pittsburgh Post-Gazette, the Honolulu Star-Bulletin, and many more.
2. We signed separate book deals with Andrews McMeel and Willow Creek Press for new Tundra books.
3. We have a deal with Mead for three different Tundra calendars in stores now all across the U.S. & Canada.
4. We managed to get our self-published books and calendars in select Wal-Marts around the country, Calendar Club US and Calendar Club Canada. We also got major distributors for the books and calendars in the US and Canada (although the US distributor did an awful job and we dropped them). We'll tell you who to stay away from also.
5. We signed licensing agreements for souvenir items and t-shirts in the mainland US, Alaska and Canada.
6. We got a card deal with Recycled Paper Greetings and Tundra greeting cards can now be found in every Target store in the country.
7. Our latest license agreement is with Paper Magic who will soon be putting boxed Tundra Christmas cards in stores throughout the U.S. & Canada.
8. We were picked up world-wide by King Features Syndicate with the exception of the United States and Canada which we continue to do on our own.
9. We have had written or verbal offers from almost every syndicate.
---
We have a great line-up of guest speakers once again. Our speakers will cover a wide range of topics including self-syndicating, getting syndicated, web comics, selling to magazines, editorial comics, what the newspapers expect, how to get exposure, selling online, licensing, selling merchandise, animation, and more. The goal of this seminar is to help cartoonists figure out ways to make money with their comics, whether they are syndicated or not. There will be plenty of question and answer time to ask individual questions to the speakers both during the seminar and at the social get-togethers each evening.
In addition to Bill Kellogg & Chad Carpenter,
our speakers will include:
TOM GAMMILL

Tom Gammill: writer/producer at The Simpsons for the last fourteen years. Other animation credits include "The Critic," "Napoleon Dynamite" and "Futurama". Live action credits include "Late Night with David Letterman," "Seinfeld," and "Monk". Tom also does a daily comic strip called The Doozies that can be seen online at GoComics.com. Tom will be talking about the creative process and how he's used cartooning to help write for TV. Trust us - This will be not only highly informative, but also highly entertaining.
---
TOM RICHMOND
Tom Richmond: Tom is not only one of "Mad" magazine's most prominent illustrators, but also the president of the National Cartoonists Society as well as this years' winner of the Reuben Award. Tom will be talking about the NCS including how and why to join, as well as the benefits to cartoonists. He will also talk about the magazine illustration biz, and freelancing in general.
---
AMY LAGO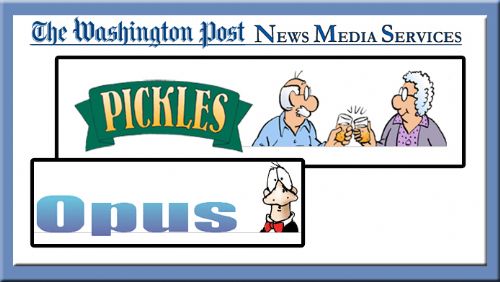 Amy Lago: Amy is the Comics Editor at The Washington Post Writers Group, the syndicate division of The Washington Post. She is the person responsible for adding new comic strips to their line-up. Amy will talk about what is required to get your comic strip syndicated. She will also sit down one-on-one with anyone interested to look over your comics. Where else can you get a personal meeting with a syndicate big-wig?
---
JEFF KEANE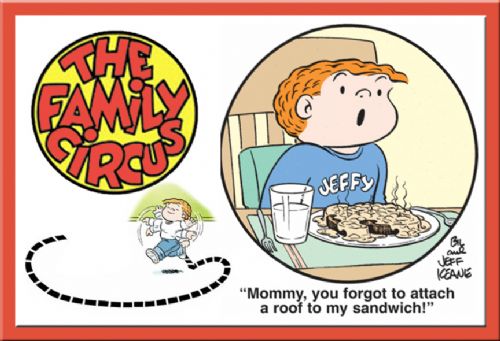 Jeff Keane: Cartoonist of newspaper-comic icon "The family Circus" as well as past president of the NCS. Jeff will discuss what it means to be a syndicated cartoonist as well as what is involved including writing, drawing, deadlines, formats, etc.
---
STEPHEN SILVER
Stephen Silver: Stephen is a character designer for Disney's "Kim Possible," Nicktoons' "Danny Phantom," and Kevin Smith's animated "Clerks." He will be discussing animation as well as the process that led him to his position with Disney.
---
ED STECKLEY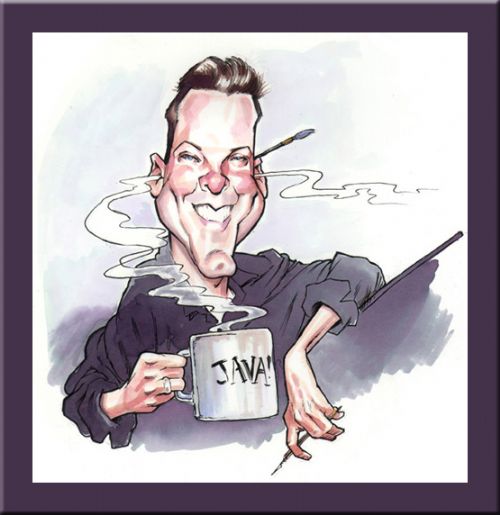 Ed Steckley: Ed is a multi-faceted illustrator and master caricature artist. He will be talking about how his work led him to illustrate for Mad Magazine and Cracked, among others.
---
MARK SIMON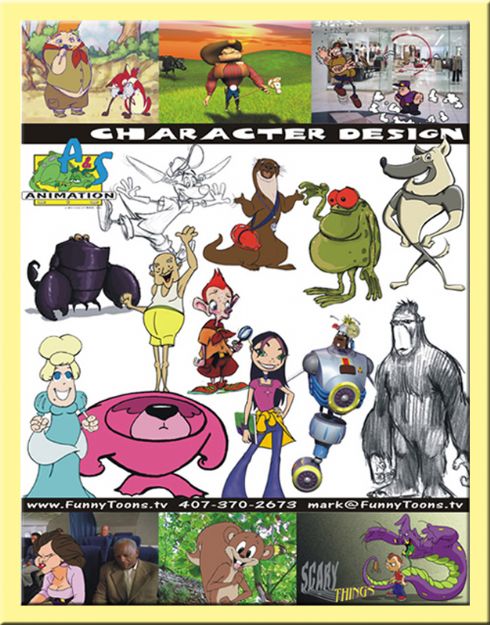 Mark Simon: Producer/director/cartoonist - How Mark Got Over $2 Million In FREE Advertising. Mark's clients include Disney, Universal, Viacom, Sony, HBO, Nickelodeon, FOX, Steven Spielberg, USA Networks, ABC Television and many others. He will be discussing how to promote your comic strip including press releases, social marketing, media kits and much more.
---
TIM BRENNAN

Tim Brennan: President of Reed Brennan Media Associates - They provide page layout of comic pages for hundreds of newspapers across the US and Canada such as the Los Angeles Times. Tim will be discussing what the newspapers are looking for as far as specs, deadlines, etc. He will also give the inside scoop on what problems arise from self-syndicated strips (syndicated too) that will help keep you from getting kicked out of newspapers.
---
MARK ANDERSON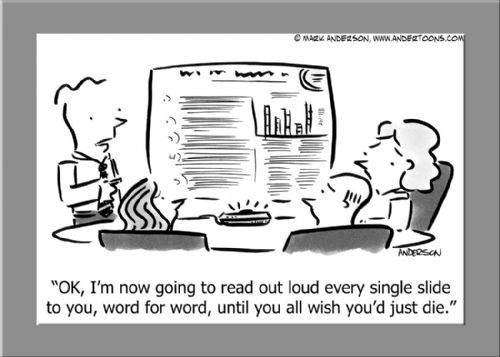 Mark Anderson: Mark's clients include Reader's Digest, US Airways, The Wall Street Journal, GM, Forbes, Cisco, and more. He also runs one of the internet's most popular cartoon websites, Andertoons.com. Mark lives in the Chicago area with his wife, son, daughter, two cats, a guinea pig, and numerous dust bunnies.
---
Seminar Schedule
Friday February 15th
7:00 – Midnight – Social get-together in the Hospitality Suite
Saturday February 16th
9:00 – 10:30 Bill Kellogg & Chad Carpenter
10:45 – 12:00 Amy Lago
12:00 – 1:30 Lunch Break
1:30 – 2:45 Tom Gammill
3:00 – 4:15 Mark Simon
4:30 – 5:30 Mark Anderson
7:00 – Midnight – Social get-together in the Hospitality Suite
Sunday February 17th
9:30 – 10.45 Tom Richmond
11:00 – 12:00 Stephen Silver
12:00 – 1:30 Lunch Break
1:30 – 2:45 Jeff Keane
3:00 – 4:15 Tim Brennan
4:30 – 5:30 Ed Steckley
7:00 – Midnight – Social get-together in the Hospitality Suite
---
One item that should be of interest to anyone wanting to attend. You can't seriously get a bunch of cartoonists together without including a bit of alcohol. Bill is renting a hospitality suite for each evening where all the participants can gather to talk shop and enjoy complimentary beer, wine, sodas and snacks.
---

This two-day seminar will take place in Annapolis, MD
(Just 30 minutes from Washington, DC)
At the DoubleTree by Hilton
Click on the above link or call (410) 224-3150 for reservations.
Make sure to ask for the "TUNDRA COMICS GROUP RATE"

Room Rates are only $99 per night for up to 4 people.

Space is limited, so register now.

When? February 16 & 17, 2013
The cost of the seminar is $375
For those of you who can't afford to pay the full amount at this time but want to attend, we will reserve your space with a $50 deposit. We can also split the total into three equal monthly payments if that will help. Please contact Bill Kellogg for more details at 907-441-6882 or bill@tundracomics.com. We expect the seminar to sell out quickly this year so please reserve your space soon!
For more info and to get on our mailing list for updates, please call or email Bill Kellogg at (907) 441-6882 bill@tundracomics.com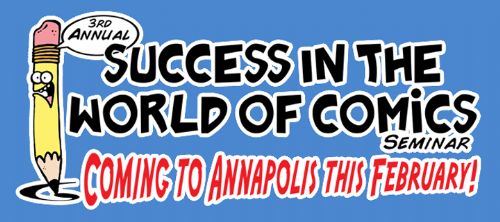 This webpage will be updated periodically.